Australia Post Shipping provides an opportunity to add yet another feature to the online merchants' Magento Store! You can add Australia Post Shipping feature to your store! Developed to offer enhanced functionality to the online merchants, this extension is equipped with various features, to add value to the e-stores and offer enhanced buying experience to the customers.
Integrating this tool, a new shipping tool– Australia Shipping Post appears under the 'Shipping Method' section of the admin panel! Now the admin (merchant) needs to fill data i.e., API key and other information required to integrate this shipping process.
Once this extension is installed, the merchant needs to manually bind the three major attributes (properties) length, width, and height used in this extension with the relevant length, width and height that is available in the store to identify the product.
In addition, the admin has to enter the relevant warehouse postcode to get the shipping rates for various destination location where the parcels has to be delivered.
This extension supports both domestic and international, parcels and letters packages.
Try its demo and get one for your site. We believe that it will bring you with new experiences!
Admin need to set relevant warehouse postcodes for getting various destination rates and need to select attribute for length, height and width and other details to configure the extension.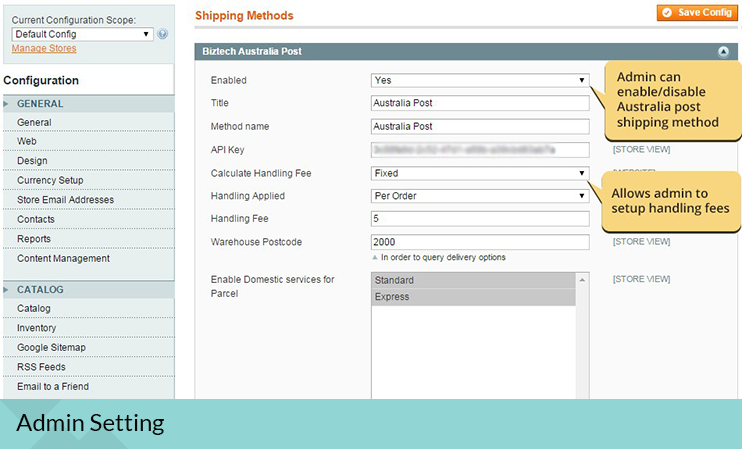 Displays the shipping methods for delivery of normal posts.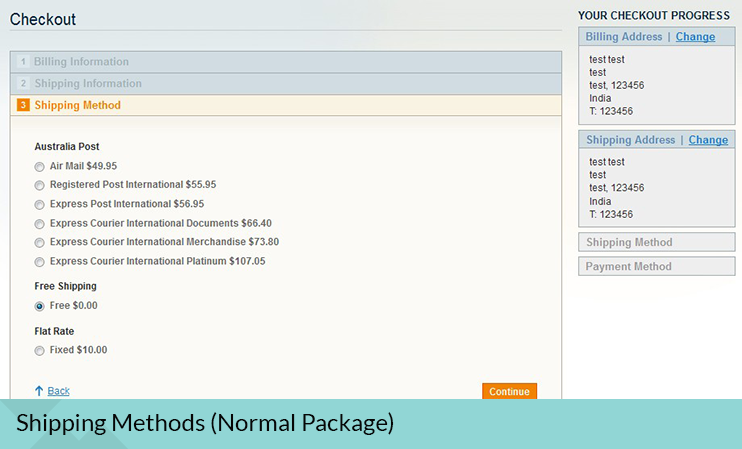 It displays the shipping methods for delivery of letter packages.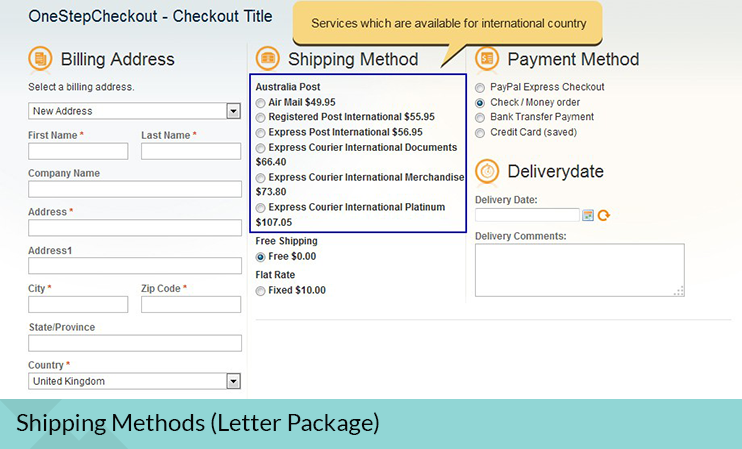 Admin can select the package type - letter or normal parcel.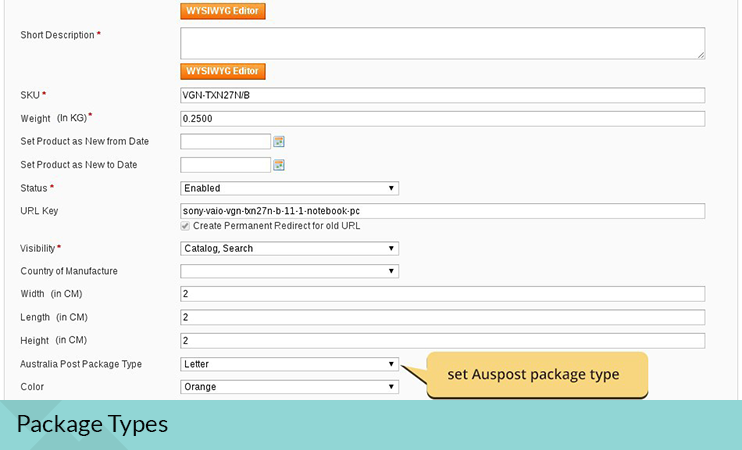 Admin can enable or disable Australia post shipping method for parcel as well as for letters.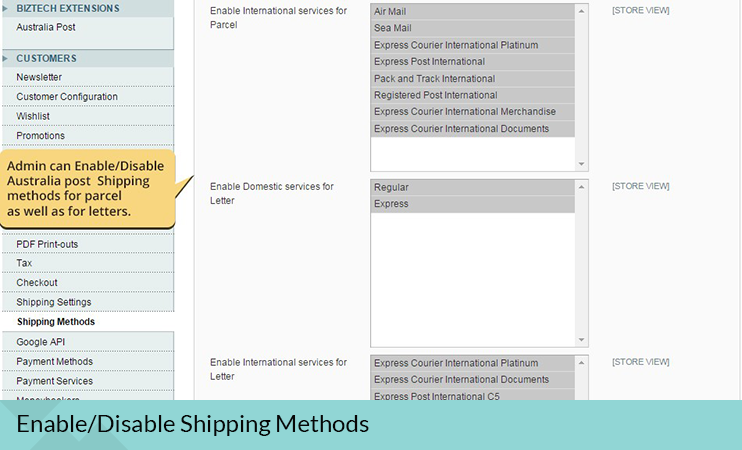 Admin can set default product dimension along with weight unit to be considered.
Customer can choose the one of shipping rates at various cost as well as time you want the postman send your package to your home address based on time slots.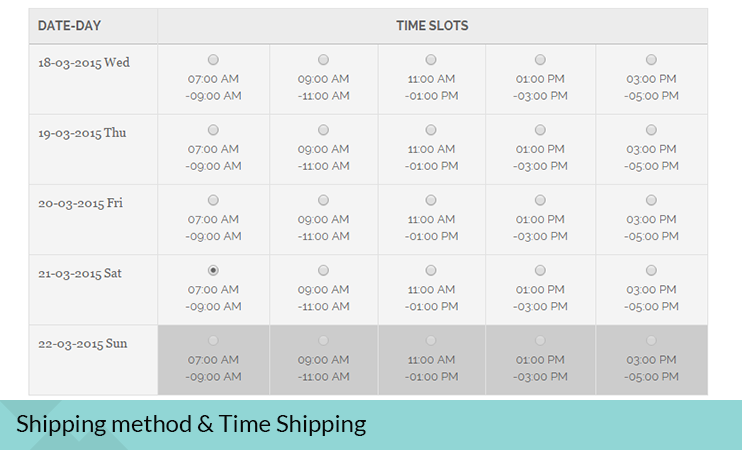 From the add gift option, you can leave your message or wish for whole order, they will attach it for you.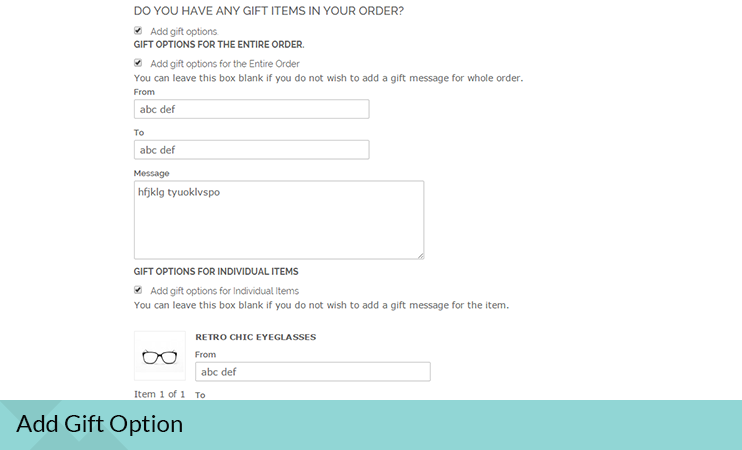 User can pay fee by cash on delivery or check/money order.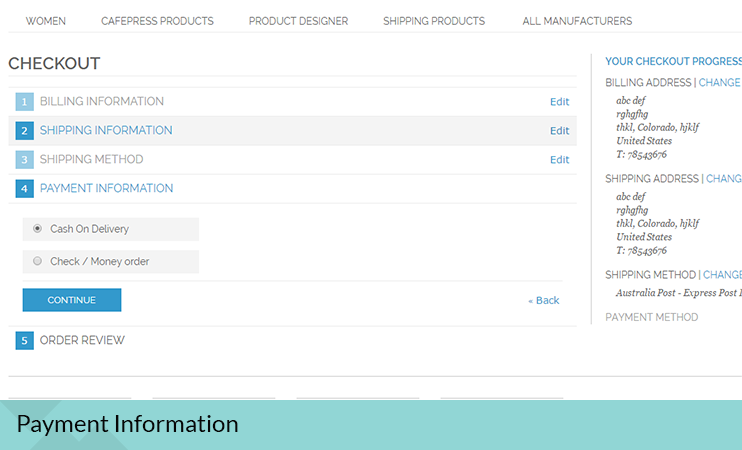 Customer finish shipping order process by finishing the final step: Order Review. User can take an overview to check the final information about product fee and cost and confirm order.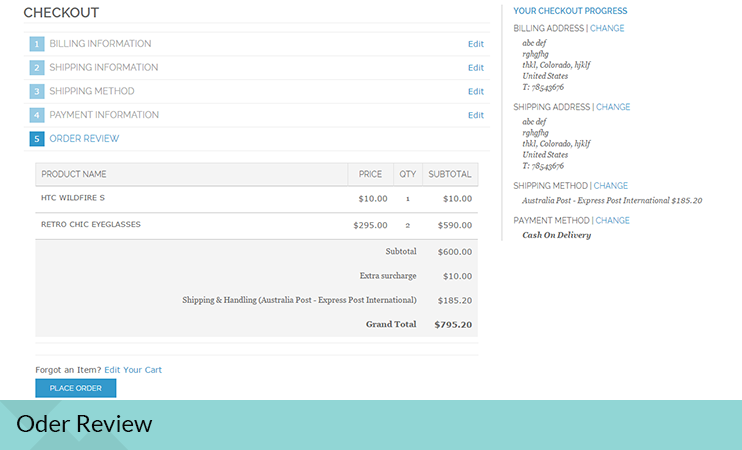 Full list of features
Fully Responsive
Compatible with Magento 1.5, to 1.9
Support Multiple Languages
Grid/List Product View
Friendly User Interface
Adding new Shipping Method for Your Magento Store
Social Buttons
Very simple to install and configure.
Choose to enable type i.e letter or parcel service.
No front end layout overrides or extra code.
For international as well as domestic shipping service.
Australia shipping rates can update simultaneously when it is revised in Australia
Calculates the price for domestic and international parcel that are shipped from Australia to other countries.
Meant for parcels and letters
This is a Magento® Extensions item
Product rating:
Why choose
Cmsmart?
Leading in quality and performances
We are proud ourselves to release our quality products to the e-commerce world.
Full solutions for niches industry
We provide many powerful completed Printshop, Multistore marketplace, etc solutions for industry
Excellent support and consultancy
We have a dedicated support team that delivery the excellent support
Private customization for your project
If you don't like our product as it is, you can custom it as you want
Long-term partnership care
We also want to have a long-term partnership with customer to support and take care
Customization Request & Contact Us
Please fill out the customization request form if you need any
Ms.Janet Tran
Skype: janet.tran.92
WhatsApp: +84 963 296 509
Email: [email protected]
Mr. Vincent Ray
Skype: live:vincent_4281
WhatsApp: +84 978 847 058
Email: [email protected]
WE ARE IN LOVE WITH CLIENT
Recently, we discovered how client loving working with us by their 5 star recommedation

Top