This advanced Ajax Login that is not only simple to support their online store but also it is able to bring wonderful benefits. It helps yours customer's improve their experience when shopping on your shop, and increase your sales as well.
Ajax Login Magento Extension, its processes include; Login, Retrieve Password and Registration are made simple and easy. After successfully installing Ajax Login, your customers can register, login or get their forgotten password directly on any page without any unexpected re-directions.
Especially, it offers the best login experience for customers by allowing them to sign up and login to your system more quickly via a nice popup form. It also runs its functionality for popup easily.
Now try its demo to get more creative action. We believe you will feel attractive with it at first time.


Login Ajax Popup Form
After successfully installing Ajax Login with a nice Ajax login popup form, which is applicable to all pages. Whenever, customers click on "Login" button in the top link or in their first landing on your site, they can directly access your website by providing their current account without leaving page.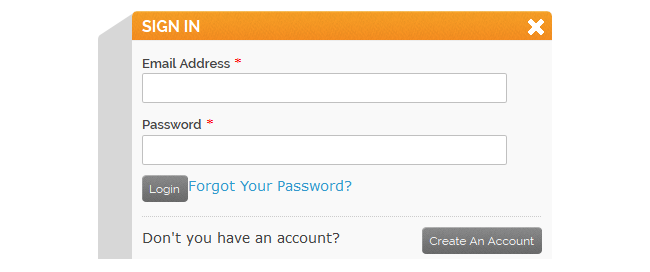 Customers Can Get Forgotten Password
It not only helps customers login quickly but also allows them to easily get their forgotten password directly on any page.

Create An Account
In this case, any new customer, they can create an account with a nicely designed popup. They just fill full their personal information into all required blanks in this form. If the user fails to remember his password, the pop-up also supports him in retrieving it right away.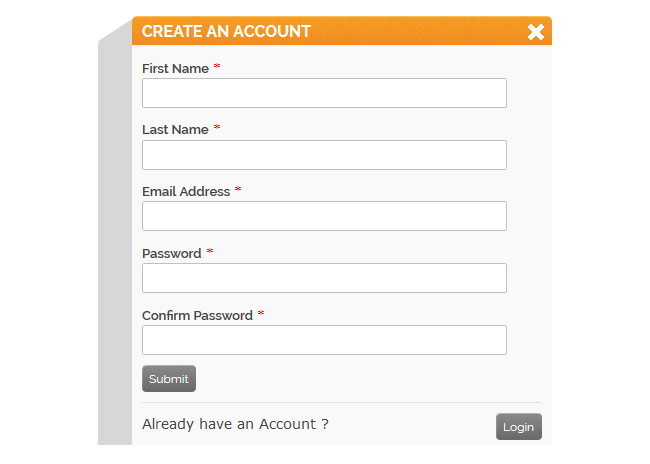 Set Up For Ajax Login
After the installation is successfully conducted, shop owner needs to do initial setup for this new extension. It's simple to enable/disable the sign up or login popup window by relatively choosing "Yes" or "No" for the other case. It allows shop owner to display newsletter subscription & terms and conditions in the popup as well.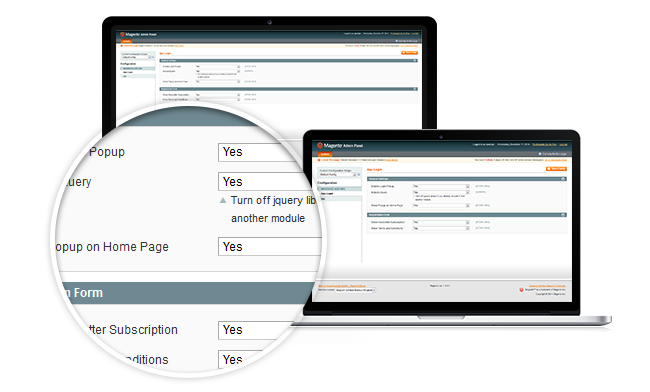 Full list of features
Allow customers to log in, retrieve password and register easily and quickly.
Provide an intuitive design and easy-to-run functionality for the popup.
Be applicable to all pages.
Enable/Disable extension in just one click.
Display a nice Ajax popup after customer click on Register or Login button.
Enable to redirect the customer page on success.
Works well with Magento captcha.
Allow to display newsletter subscription in the popup.
Allows to display terms and conditions in the popup.
Support multiple stores.
This is a Magento® Extensions item
Product rating:
Why choose
Cmsmart?
Leading in quality and performances
We are proud ourselves to release our quality products to the e-commerce world.
Full solutions for niches industry
We provide many powerful completed Printshop, Multistore marketplace, etc solutions for industry
Excellent support and consultancy
We have a dedicated support team that delivery the excellent support
Private customization for your project
If you don't like our product as it is, you can custom it as you want
Long-term partnership care
We also want to have a long-term partnership with customer to support and take care
Customization Request & Contact Us
Please fill out the customization request form if you need any
Ms.Janet Tran
Skype: janet.tran.92
Email: [email protected]
Mr. Vincent Ray
Skype: live:vincent_4281
Email: [email protected]
WE ARE IN LOVE WITH CLIENT
Recently, we discovered how client loving working with us by their 5 star recommedation

Top