Magento digital theme brings itself the intutive background of three main skins: white, black and red. The flexible yet diversified menu contains a wide range of contents like news, videos, best sellers, products...
Magento digital theme highlights with vertical featured categories that show few main categories of the shop showing sub categories with the latest technology of Ajax.
Product associated and best selling are available with any product on the store with the functions like add to wishlist, add to compare, sharing networks on facebook, twitter, google +, skype…
The horizontal categories like promotional products, best sellers and new products are displayed creatively, spotting promotion banners everywhere suitable. Manufacturer navigation on any category page is the highlight feature of the theme because the store is specialized for digital items, so searching by manufacturers is very popular.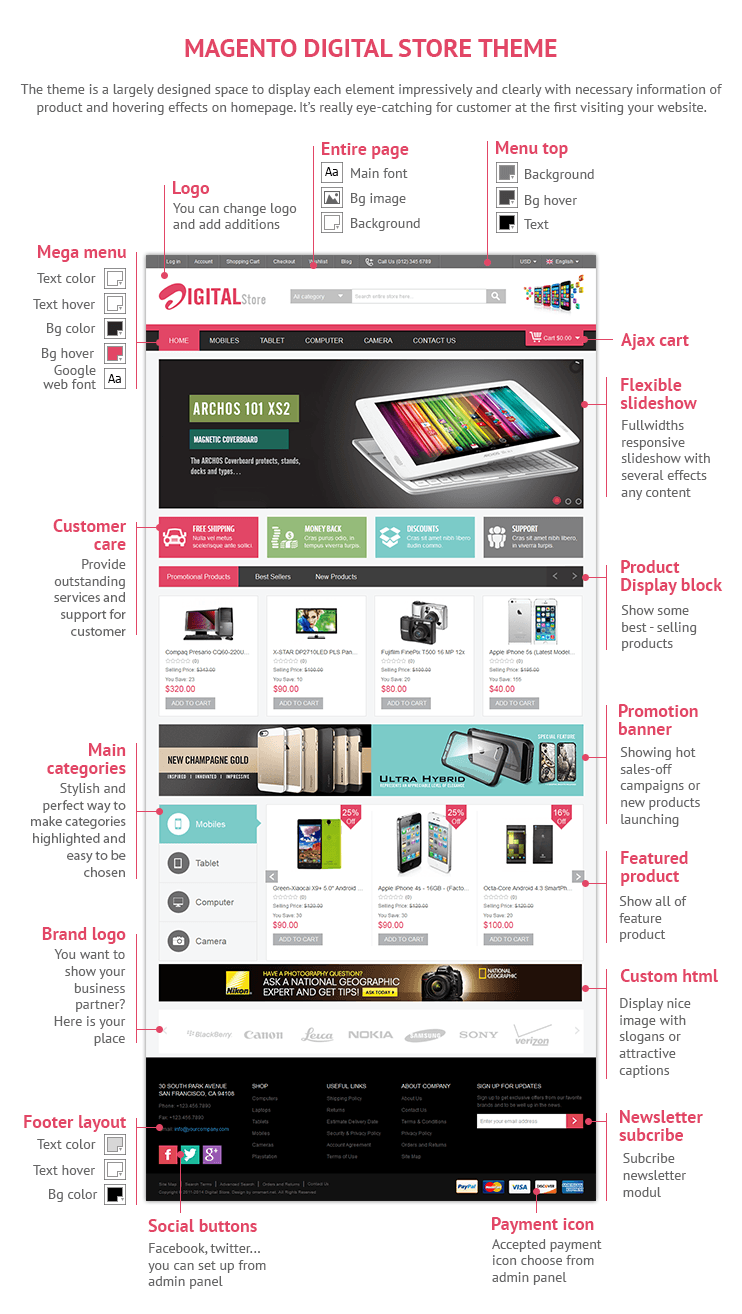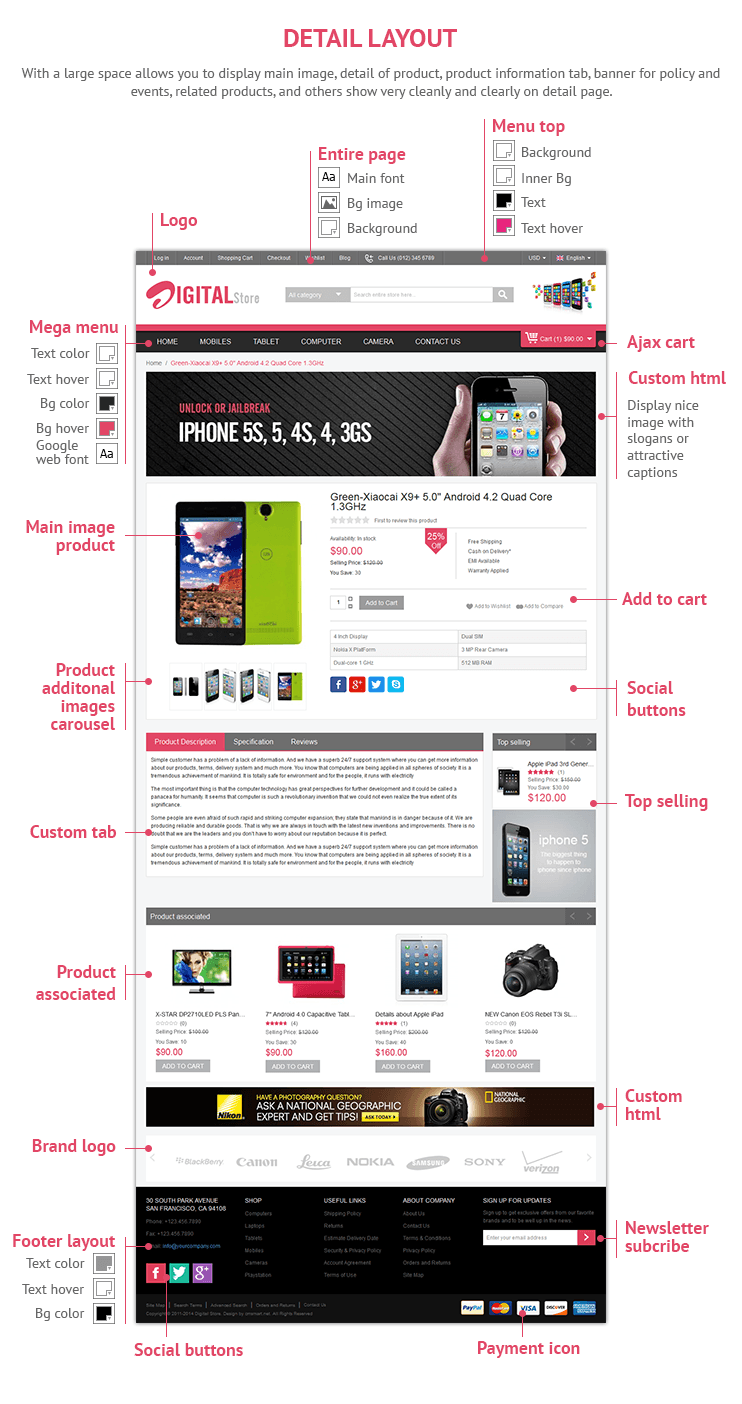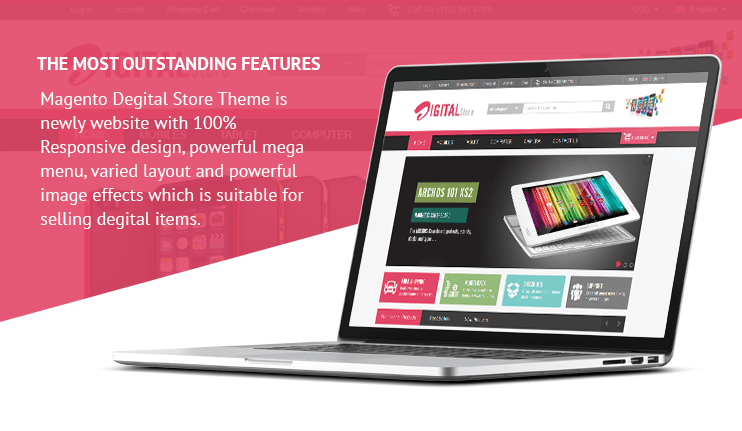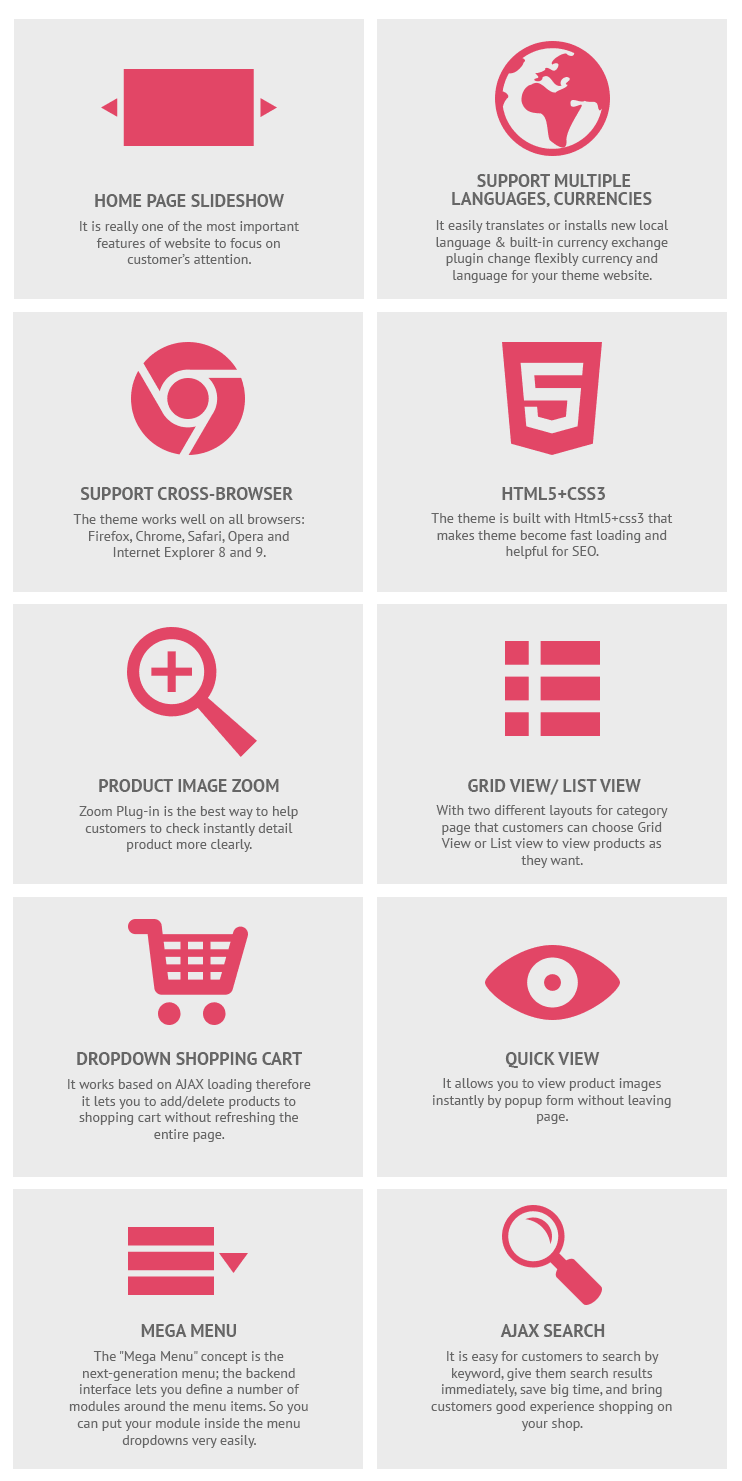 This is a Magento Themes item
Product rating:
Magento 1.6.x, Magento 1.7.x, Magento 1.8.x, Magento 1.9.2.x, Magento 1.9.x
Why choose
Cmsmart?
Leading in quality and performances
We are proud ourselves to release our quality products to the e-commerce world.
Full solutions for niches industry
We provide many powerful completed Printshop, Multistore marketplace, etc solutions for industry
Excellent support and consultancy
We have a dedicated support team that delivery the excellent support
Private customization for your project
If you don't like our product as it is, you can custom it as you want
Long-term partnership care
We also want to have a long-term partnership with customer to support and take care
Changelog
See our changelog below to update your site better
Compatible with: Magento 1.6.x, Magento 1.7.x, Magento 1.8.x, Magento 1.9.2.x, Magento 1.9.x
Version 1.0 Updated: 2014, Oct 22
+ Compatible with MCE 1.5.x - 1.9.x
+ Support Responsive layout
Customization Request & Contact Us
Please fill out the customization request form if you need any
Ms.Janet Tran
Skype: janet.tran.92
Email: [email protected]
Mr. Vincent Ray
Skype: live:vincent_4281
Email: [email protected]
WE ARE IN LOVE WITH CLIENT
Recently, we discovered how client loving working with us by their 5 star recommedation

Top