You love to read books, and you have an online bookshop. Clearly, you will wish your book store to look like Amazon. You don't have to go anywhere to find a theme which is similar to Amazon but still keep your copyright, avoiding trademark issues with Amazon. This Magento Book Store Theme is a perfect match to your choice. Of course, it can't be complete with full of features and utilities like Amazon, its interface is quite a tiny copy.
Looking at the theme, you can firstly replace the logo with your own one at the left corner. At the top and right corner, set any ads banner and a promotional campaign you've prepared. At the center, you can put a search box to be the highlight of the theme, where customers type keywords to find products. In addition, it's a recommendation for you to install our quick login extension to make the process for registration, login or create an account to be faster.
Magento Bookstore Homepage Layout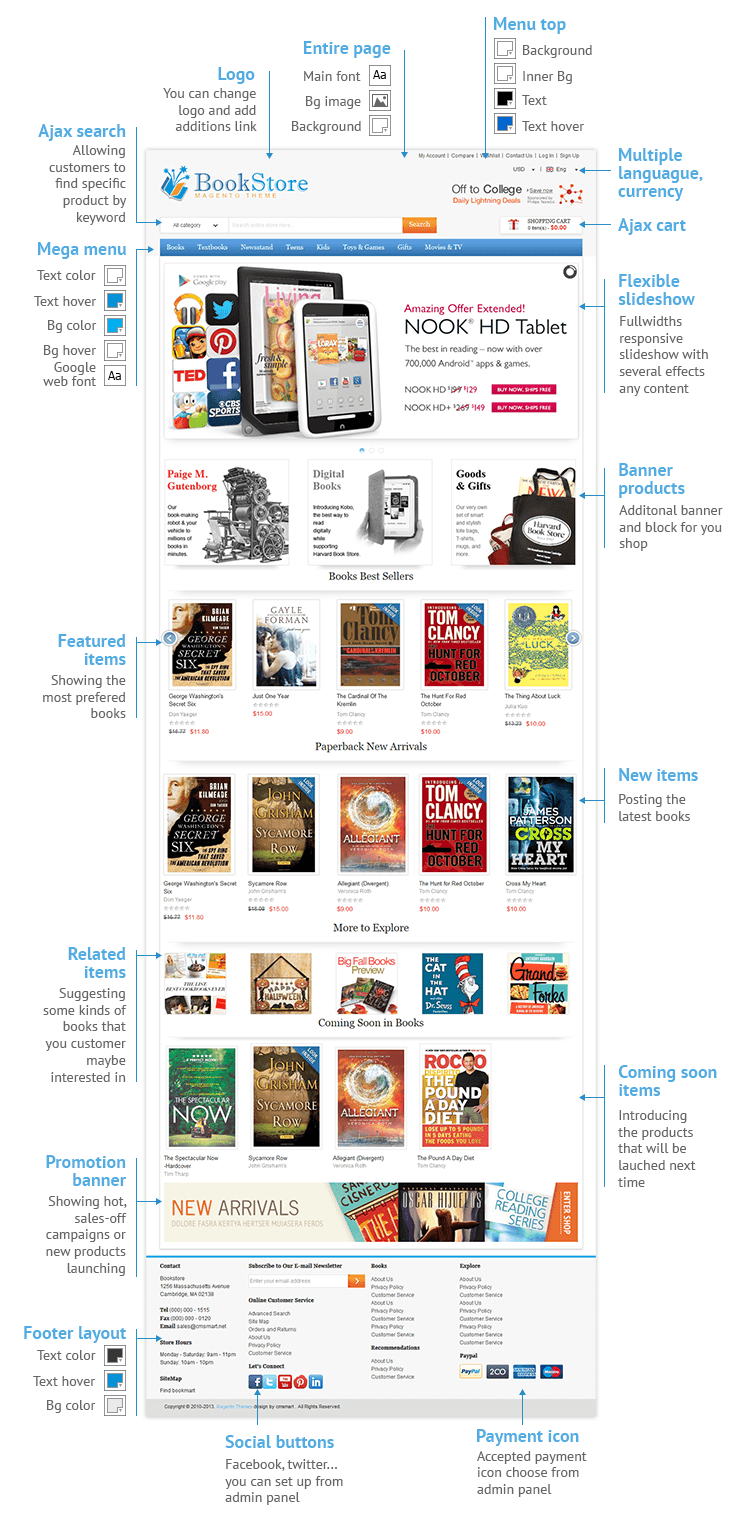 Ajax Cart
The ajax cart has changed the way people approach their cart. It now can be accessed from any pages with a drop-down list. The easily accessible cart also helps you to take such actions as delete or edit right on cart without redirecting you to another. Therefore it saves time loading for both page and clients.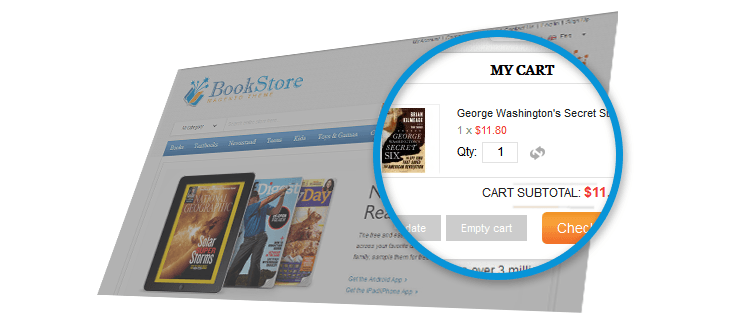 Ajax dropdow search
Ajax Search And Autocomplete extension will help visitors to find what they are looking for in easy and fast way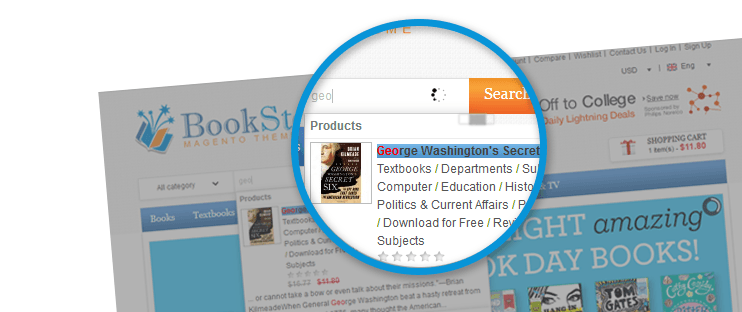 Powerful Mega Menu
Our attractive horizontal menus allow you to display and organize your categories, sub-categories and products easily using product, static block, image or text.
Preview Button
Click on the "read instantly" button, reader can skim through the content of the book.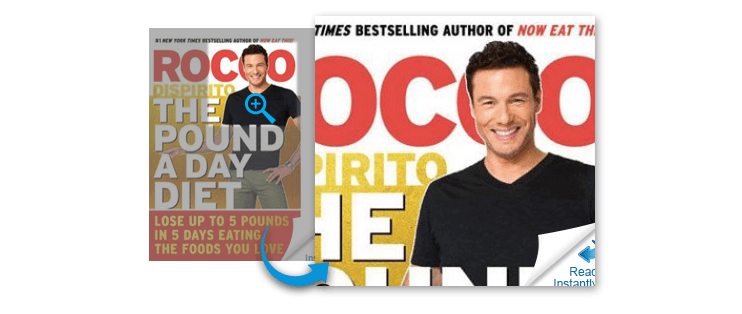 Features of Magento Book store theme
Responsive Magento template for Magento 1.6.x, 1.7.x, 1.8.x, 19.x
Advance Mega menu system with Mega menu extension.
Product comparison and Wishlist function
Product carousel
Book preview function
Product quick view function
Advanced product search module
Modal login feature
Advanced mini-cart module
Related products slider on product page.
Stylish currency and language selector dropdown modules
Search engine optimize design with the use of proper meta tag
ALL EXTENSIONS INCLUDED
Cmsmart Ajaxsearch
Cmsmart CloudZoom
Cmsmart CustomAttribute
Cmsmart FileAttributes
Cmsmart News
Cmsmart QuickView
Cmsmart ThemeSetting
Cmsmart UltraSlideshow
Cmsmart AjaxCart
Cmsmart Promotion
You must buy Mobile theme SEPERATELY
This is a Magento Themes item
Product rating:
Magento 1.6.x, Magento 1.7.x, Magento 1.8.x, Magento 1.9.2.x, Magento 1.9.x
Why choose
Cmsmart?
Leading in quality and performances
We are proud ourselves to release our quality products to the e-commerce world.
Full solutions for niches industry
We provide many powerful completed Printshop, Multistore marketplace, etc solutions for industry
Excellent support and consultancy
We have a dedicated support team that delivery the excellent support
Private customization for your project
If you don't like our product as it is, you can custom it as you want
Long-term partnership care
We also want to have a long-term partnership with customer to support and take care
Changelog
See our changelog below to update your site better
Compatible with: Magento 1.6.x, Magento 1.7.x, Magento 1.8.x, Magento 1.9.2.x, Magento 1.9.x
Version 2.0 Updated: 2014, Oct 08
+ Compatible with MCE 1.9.x
+ Improve load speed on site
+ Update License function
Version 1.0 Updated: 2014, Sep 08
+ Compatible with MCE 1.5.x - 1.8.x
+ Support Responsive layout
Customization Request & Contact Us
Please fill out the customization request form if you need any
Ms.Janet Tran
Skype: janet.tran.92
WhatsApp: +84 963 296 509
Email: [email protected]
Mr. Vincent Ray
Skype: live:vincent_4281
WhatsApp: +84 978 847 058
Email: [email protected]
WE ARE IN LOVE WITH CLIENT
Recently, we discovered how client loving working with us by their 5 star recommedation

Top