CMSmart team has developed this Game Store Theme as an explosive theme with good graphic approaching closer to online game-holic. The theme gathers some advanced features that a modern website is aiming at: responsive, flexible or entertaining. It is worth being the new online home for game shop owner
The layout is simple but filled with a plenty of useful information from new gameproducts, featured products, game accessories to homepage video, leading players to the real game world with numerouschoices such as Xbox 360, PS3 or PS Vita.
What's more, the gamestore theme includes many helpful and enjoyable extensions, namely: nice "Add to cart" function with flying thumbnail image; easy-to-use ajax search engine and quick-view button as well.
Furthermore, power mega menu with multiple column styles highlights the latestgame products with eye-catching images, professional sildeshow running with smooth transition effects draws game players' attention at the first sight. Let's explore our new gamestore theme to enjoy more superb features and find the best choice for your online store.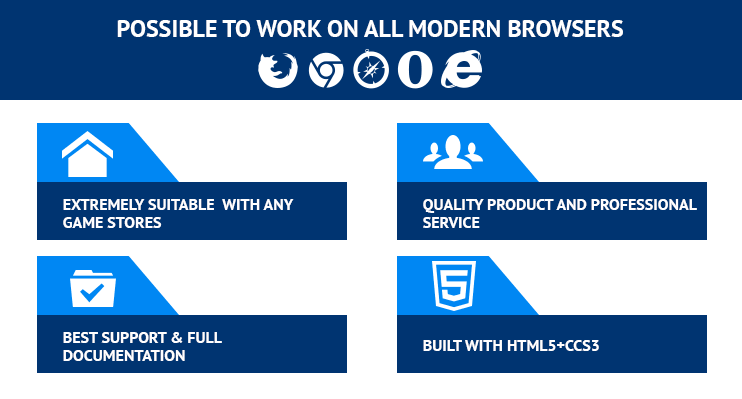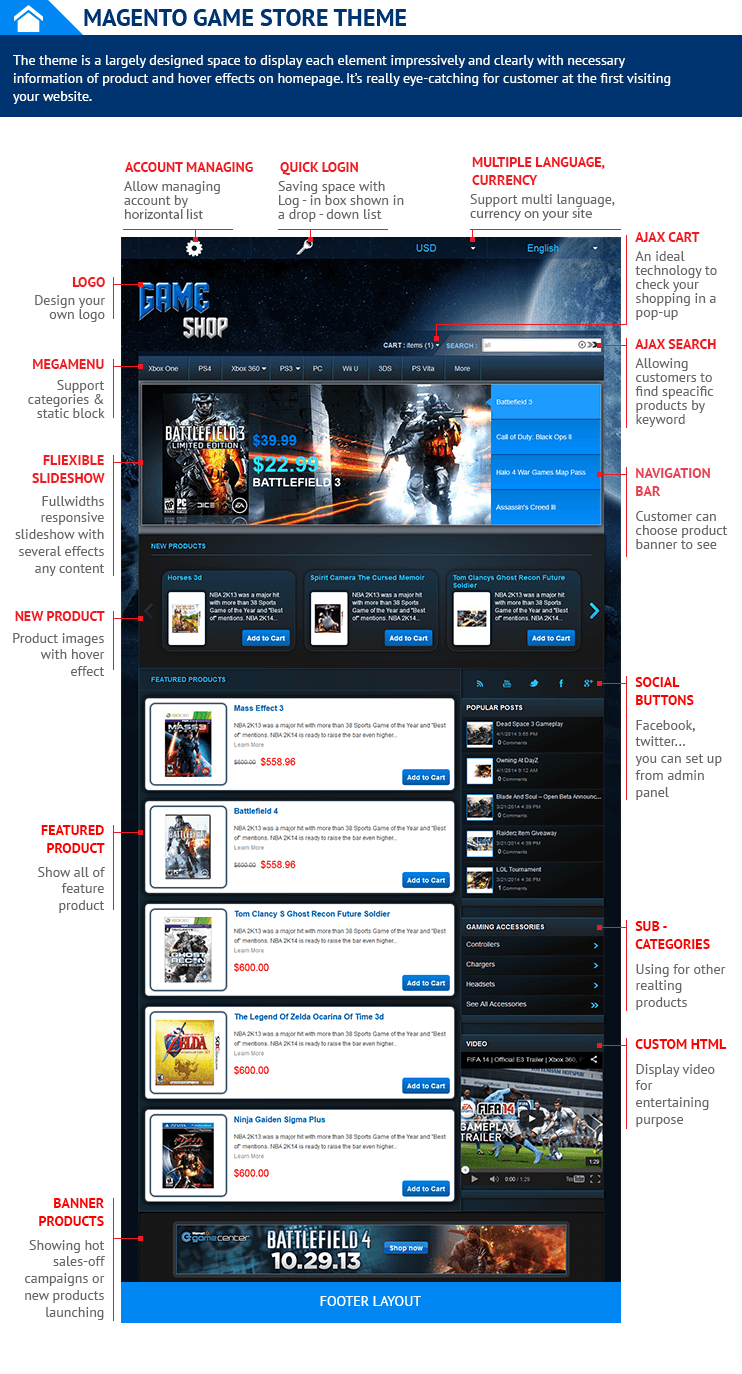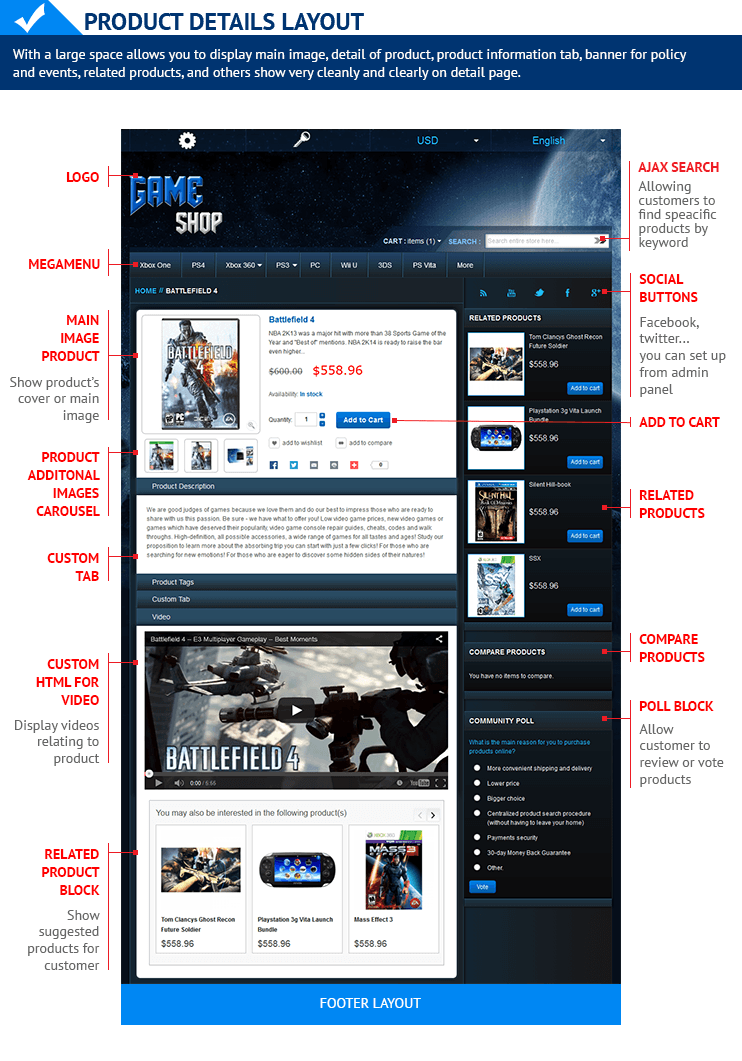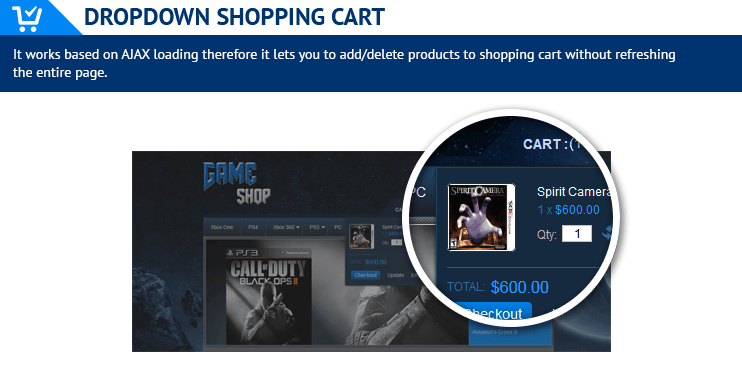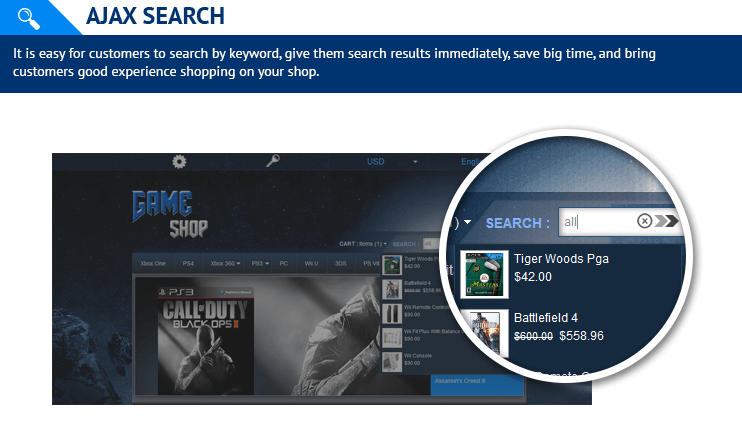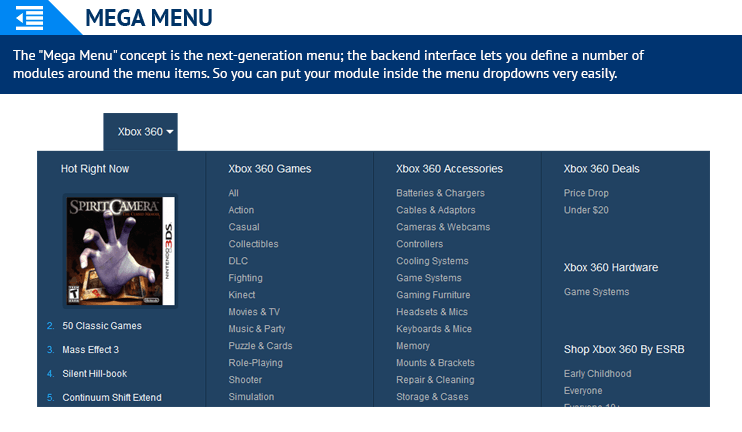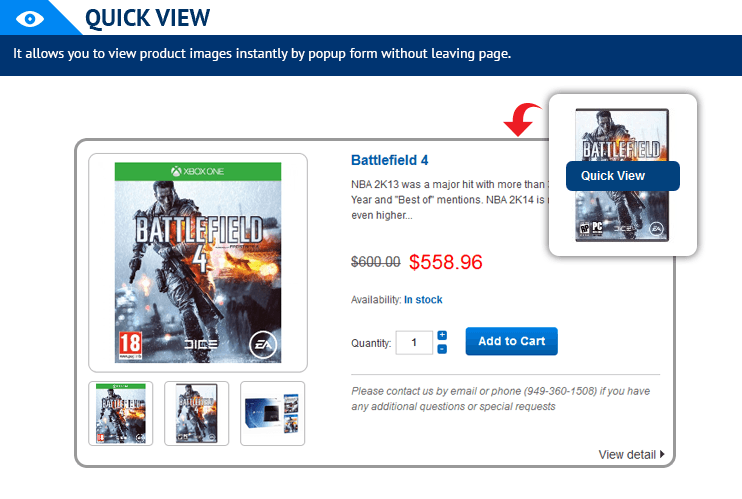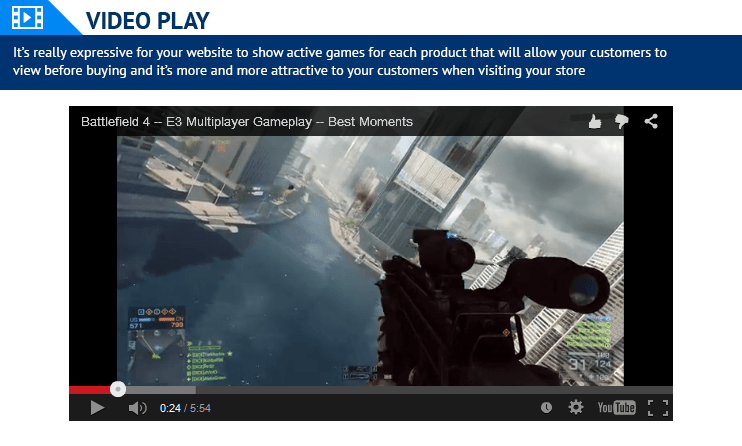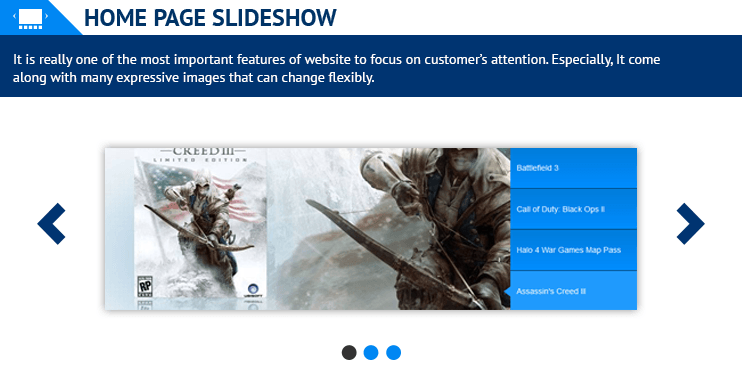 This is a Magento Themes item
Product rating:
Magento 1.6.x, Magento 1.7.x, Magento 1.8.x, Magento 1.9.2.x, Magento 1.9.x
Why choose
Cmsmart?
Leading in quality and performances
We are proud ourselves to release our quality products to the e-commerce world.
Full solutions for niches industry
We provide many powerful completed Printshop, Multistore marketplace, etc solutions for industry
Excellent support and consultancy
We have a dedicated support team that delivery the excellent support
Private customization for your project
If you don't like our product as it is, you can custom it as you want
Long-term partnership care
We also want to have a long-term partnership with customer to support and take care
Changelog
See our changelog below to update your site better
Compatible with: Magento 1.6.x, Magento 1.7.x, Magento 1.8.x, Magento 1.9.2.x, Magento 1.9.x
Version 2.0 Updated: 2014, Oct 08
+ Compatible with MCE 1.9.x
+ Improve load speed on site
+ Update License function
Version 1.0 Updated: 2014, Sep 08
+ Compatible with MCE 1.5.x - 1.8.x
+ Support Responsive layout
Customization Request & Contact Us
Please fill out the customization request form if you need any
Ms.Janet Tran
Skype: janet.tran.92
WhatsApp: +84 963 296 509
Email: [email protected]
Mr. Vincent Ray
Skype: live:vincent_4281
WhatsApp: +84 978 847 058
Email: [email protected]
WE ARE IN LOVE WITH CLIENT
Recently, we discovered how client loving working with us by their 5 star recommedation

Top