Magento Homeware Theme is born bringing the trendsetting interiors and home furnishings to client in a stylish way. The theme has taken care much about brand advertising, and obviously it will drive your home decors store to be more eye-catching than before.
With the design concept reflecting graciousness and gentleness, Homeware theme uses mainly large-sized banners and blocks to showcase thoroughly interiors' details packed with the effect of flipping. More extreme, the theme provides your store an enormous capacity with mega menu, hereby, product ranges can be arranged neatly and easily approached with thumbnails attached.
These turn shopping process into an "interesting walk". Contributing to "this walk", it is shortcoming if we do not mention to some nicely-designed elements that are "shopping by brand" slider, color swatch slider or "search by categories" box. With those striking features, a homeware site will be no longer boring any more, conversely, it will be refreshing, entertaining but fully informative.
We will offer the Homepage slideshow, Facebook login extesnion as free extensions. But you have to buy Magento Mega Menu Extension, Ajax cart pro, Quickview extension, Ajax search, One step checkout extension, Mobile theme SEPERATELY and Install theme with Homewares Theme.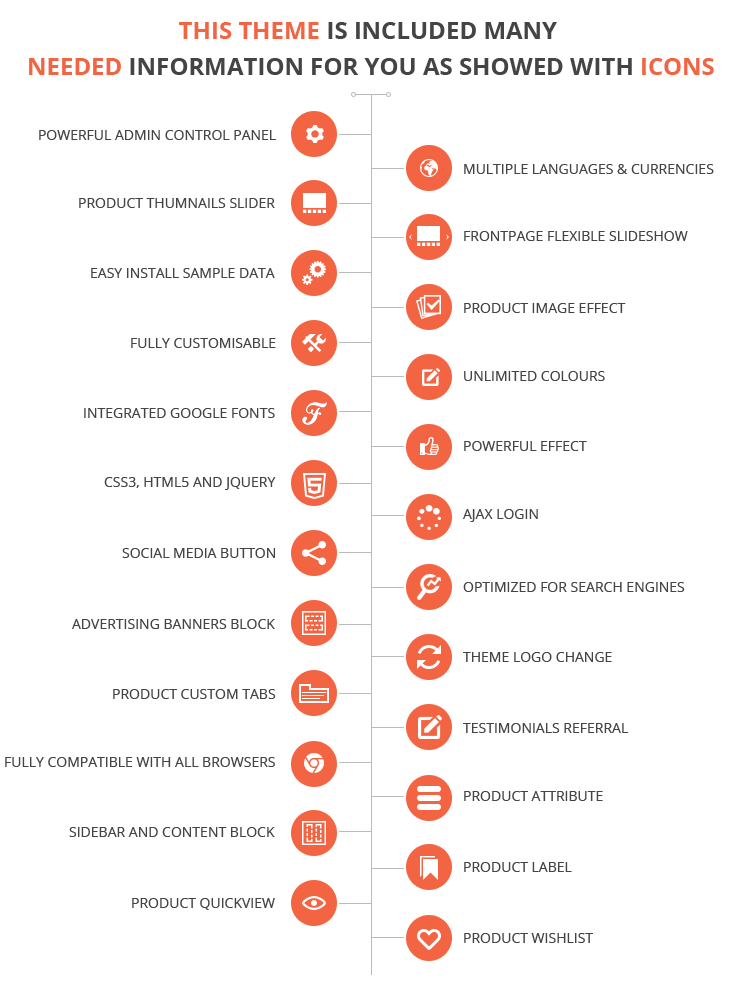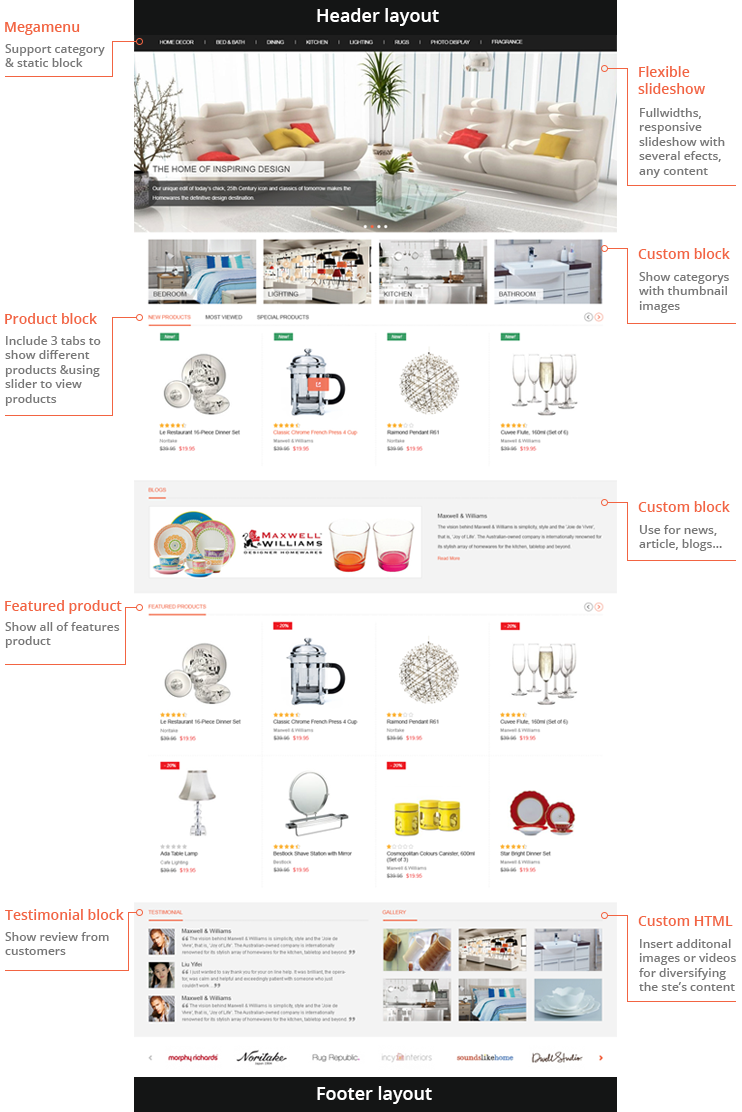 This is a Magento Themes item
Product rating:
Magento 1.6.x, Magento 1.7.x, Magento 1.8.x, Magento 1.9.2.x, Magento 1.9.x
Why choose
Cmsmart?
Leading in quality and performances
We are proud ourselves to release our quality products to the e-commerce world.
Full solutions for niches industry
We provide many powerful completed Printshop, Multistore marketplace, etc solutions for industry
Excellent support and consultancy
We have a dedicated support team that delivery the excellent support
Private customization for your project
If you don't like our product as it is, you can custom it as you want
Long-term partnership care
We also want to have a long-term partnership with customer to support and take care
Changelog
See our changelog below to update your site better
Compatible with: Magento 1.6.x, Magento 1.7.x, Magento 1.8.x, Magento 1.9.2.x, Magento 1.9.x
Version 2.0 Updated: 2014, Oct 08
+ Compatible with MCE 1.9.x
+ Improve load speed on site
+ Update License function
Version 1.0 Updated: 2014, Sep 08
+ Compatible with MCE 1.5.x - 1.8.x
+ Support Responsive layout
Customization Request & Contact Us
Please fill out the customization request form if you need any
Ms.Janet Tran
Skype: janet.tran.92
WhatsApp: +84 963 296 509
Email: [email protected]
Mr. Vincent Ray
Skype: live:vincent_4281
WhatsApp: +84 978 847 058
Email: [email protected]
WE ARE IN LOVE WITH CLIENT
Recently, we discovered how client loving working with us by their 5 star recommedation

Top