SportMart Virtuemart Responsive Template
Joomla Sport Virtuemart Template is designed with a simple, clean, and strong look and includes full functions.
Details
Nowadays when everyone starts practicing a sport game, the sport tools demand increases dramatically. Online stores of sport tools become a really rich marketplace with a number of successful sites. If you are looking for a Joomla Sport Virtuemart template which has ecommerce functions, Joomla Sport Virtuemart Template will be your perfect choice. It has everything that you may want.
You can see our designer intelligence on the layout components where the front-page is focused on big banners which are to display the most popular sport tools and promotion banners. Joomla Sport Virtuemart Template has a powerful slideshow which includes large images, amazing transitions, and beautiful visual effects that allow you to put your best products on the spotlight.
Joomla Sport Virtuemart Template has other powerful features such as: Front Page Slider, Cloud Zoom, Java Script effects, Ajax Add to Cart, Promotion module, Mega menu with multiple columns' styles, Product Delivery Plugin, Quick look, Hover effect, HTML Modules, News, and Video. All of the features can help a lot make your store more impressively, beautifully and usefully.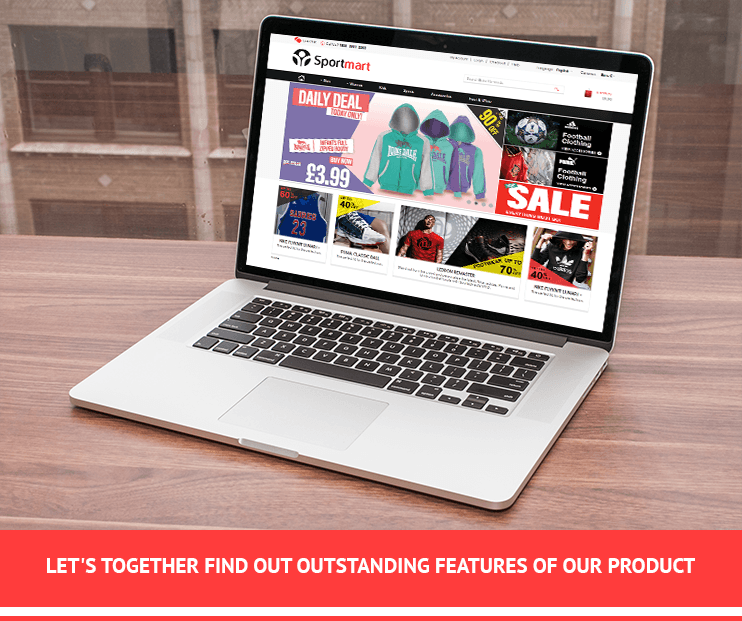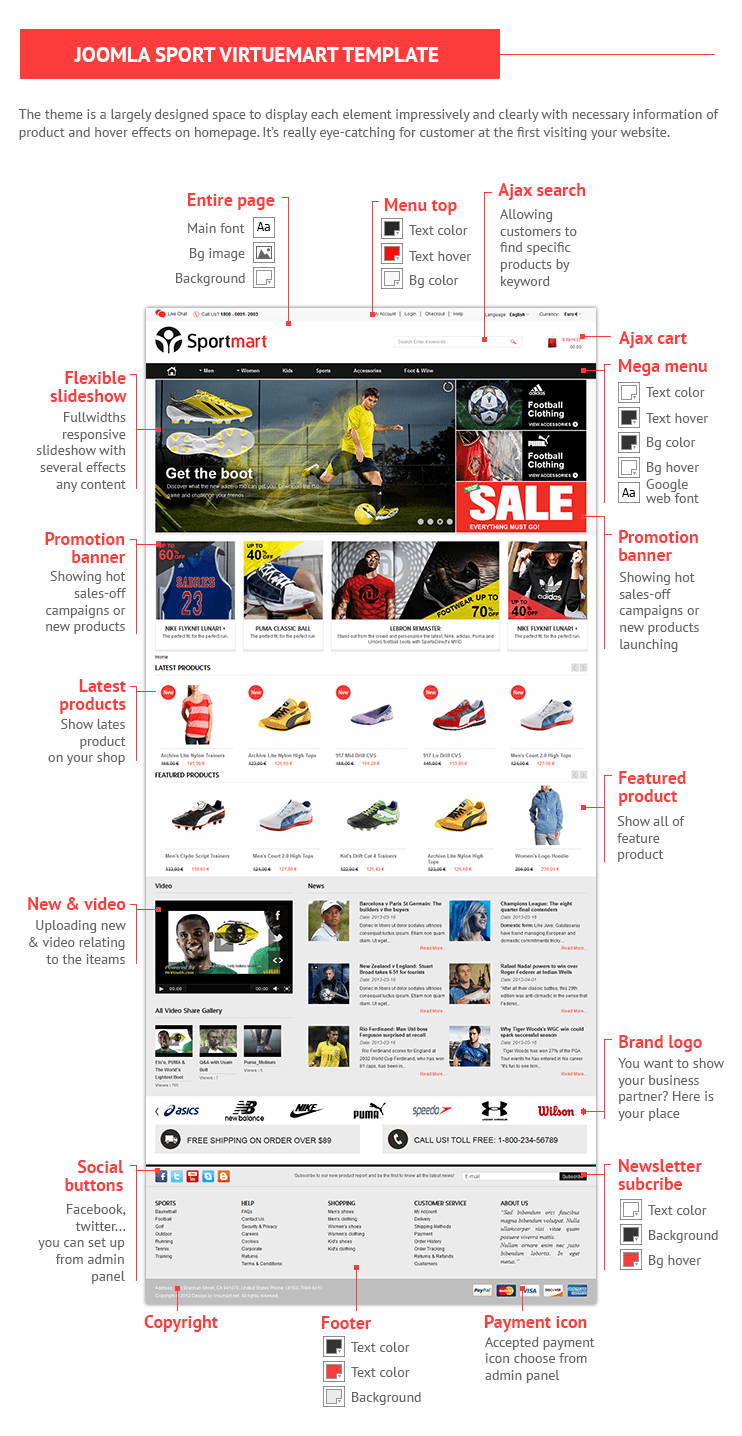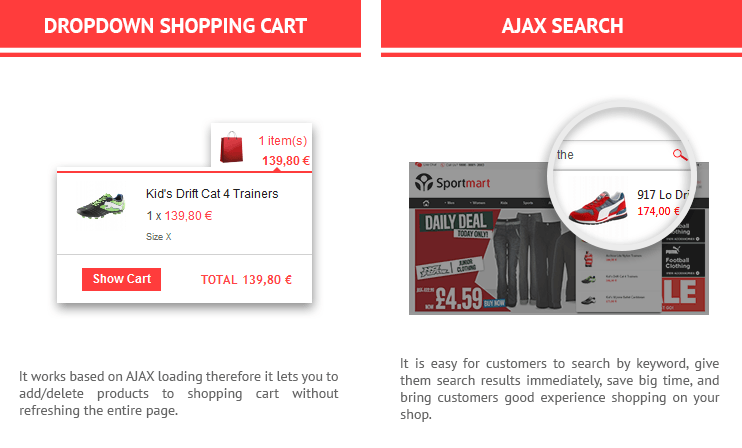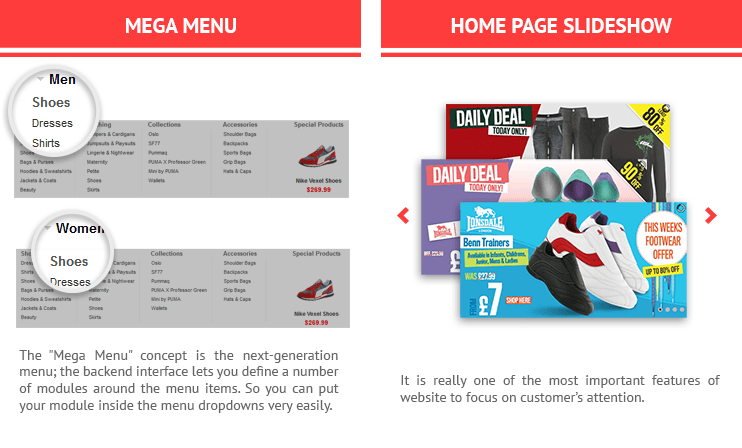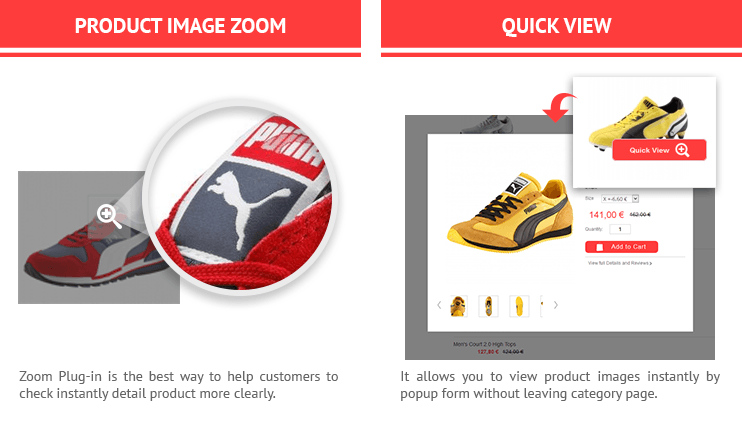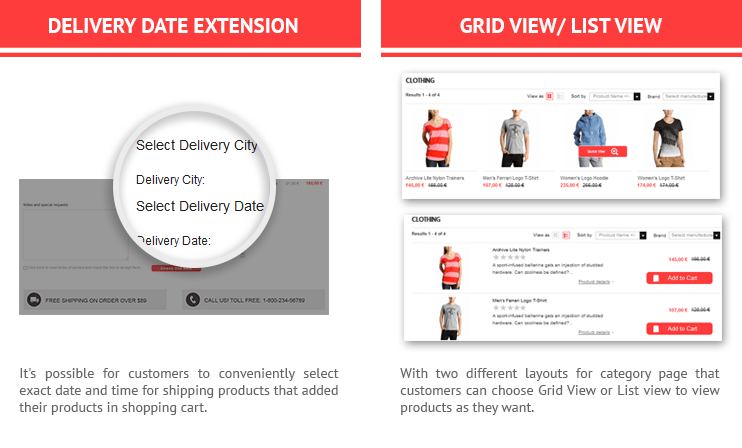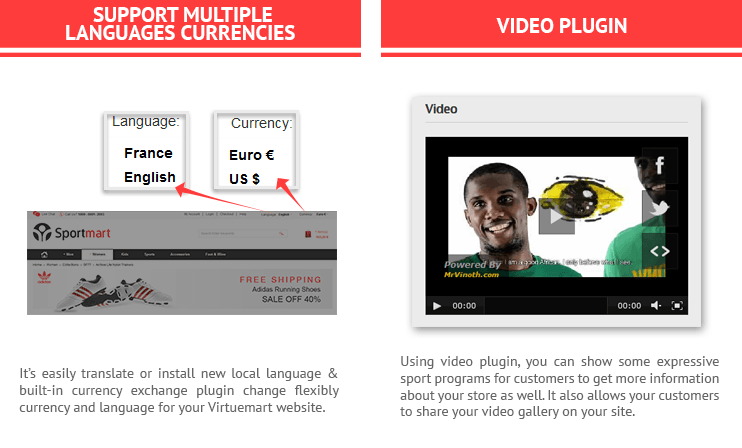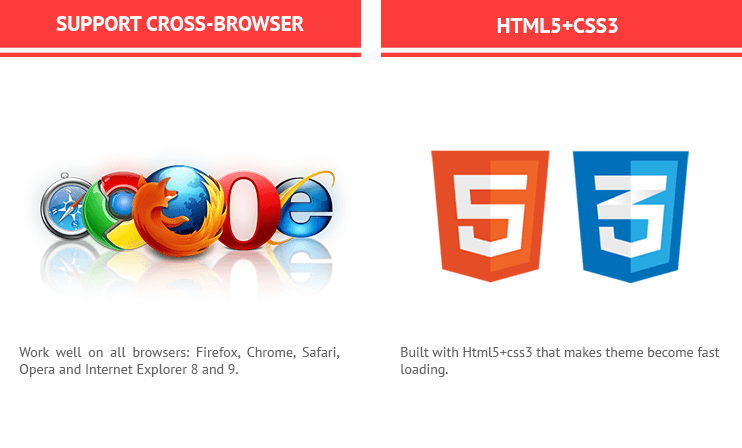 Product Specification of SportMart Virtuemart Responsive Template
Nowadays when everyone starts practicing a sports game, the sports tools demand increases dramatically. Online stores of sports tools become a really rich marketplace with a number of successful sites. If you are looking for a Joomla Sport Virtuemart Template which has e-commerce functions, it will be your perfect choice. It has everything that you may want.
WHY USE THIS PRODUCT - PRODUCT BENEFIT
You can see our designer intelligence on the layout components where the front-page is focused on big banners which are to display the most popular sports tools and promotion banners. Joomla Sport Virtuemart Template has a powerful slideshow which includes large images, amazing transitions, and beautiful visual effects that allow you to put your best products in the spotlight.
Joomla Sport Virtuemart Template has other powerful features such as Front Page Slider, Cloud Zoom, JavaScript effects, Ajax Add to Cart, Promotion module, and the Mega menu with multiple columns' styles, Product Delivery Plugin, Quick look, Hover effect, HTML Modules, News, and Video. All of the features can help a lot make your store more impressively, beautifully and usefully.
HOW IT WORKS FOR CLIENT
Firstly, you go to the website and see the banner slideshow in the middle of the screen, next to slideshow is the mega menu with many categories to narrow customers to get their product quickly. The search bar is placed above slideshow banner that you can search product name or whatever you want. Below is Feature product, Latest products that you can see and pick up in the fastest way.
After selecting a product you like, only click on the button in below product, it will save in your cart, you can choose between continue shopping or go to the checkout process
HOW IT WORKS FOR SHOP OWNER
Do not worry about Joomla Sport Template installation; we will dedicatedly guide for you, please follow 2 options below to get a template:
Option 1: Refresh Installation for your shop and Install Quick Start Packages.
Option 2: Use a new Joomla and Virtuemart Template on your site but still remain current products, contents, and database » Install VirtueMart Template like a normal Joomla template.
It is easy to set up; you can read more in the user guide. If you have any problems, feel free to contact our support team, we will resolve your issue as soon as possible.
MAIN FEATURES
Joomla Front page Slider Module is to display the attractive banners of new products and promoted products
Hotline numbers are on the top bar which can be replaced with your customer services' numbers
Live chat icon
User Menu: Register/ login, your profile, your account
Virtuemart Currency Converter module
Virtuemart Language switcher module
Logo with PSD files which can easily be replaced with your own logo
Virtuemart Ajax Search is used for customers to search their keywords like a product name, instantly a suggestion of a product with its image thumbnail is shown.
Virtuemart Ajax Dropdown cart is to display any product that's added to cart instantly
A list of all products in a cart will be dropped down when the mouse hover it
A button that directs to the checkout page
Joomla Mega menu is to add columns of the menu links, products' images, and video
Three Joomla HTML modules are on the right side to the slider module displaying such information as Promotion, Special Discounts, and Delivery Shortcut
The Virtuemart latest products module with the icon "New" which are displayed on the Front page
Virtuemart Promotion module which is to display discounts, an amount of dollars that a shopper can save. An icon "Promotion" is included.
Virtuemart Featured Products module is to show highlighted products on the Front page
MORE FEATURES
Joomla Video module and Video Management System are for you to demonstrate a product video and to facilitate your video marketing campaigns.
Joomla News section is to display the latest news, product news or a blog post
Virtuemart Manufacture logo module which is to link the logo to the list of a manufacture's products
Virtuemart Product Image Zoom is on every product detailed page
Virtuemart Product Quick Look on the products list page
Virtuemart Product Delivery module is included
List view or grid view on the products list page
Joomla banner can be left, right, at top or bottom
Tabs on the Virtuemart product details page are too short up information
Virtuemart Product Recent Views
Virtuemart Product Reviews
Social Media Share
SEO friendly URL support
SEO keyword, tag, metadata
Add-to-cart Notification pop up
Work with Magento One Page Check Out layout (you buy this product individually)
Joomla multiple module positions in a column at footer displaying shortcut links
Icons of payment methods
Newsletter module (Acyba) for users to subscribe
Hover effects bring fancy love effects for shoppers when they browse multiple products.
Support Multilanguage
Delivered with Quick start package
Packaged with PSD files
Fully tested
Workable with all browsers: Chrome, Firefox, IE9, Safari
Product Reviews (4) Write a review
Submit your review
First: rate the product. Please select a rating between 1 (poorest) and 5 stars (best)
Become a client on Cmsmart, you are protected strongly with our Client Protection Programe. Especially we built -in a strong Central Ticket Support system to help clients and partners working on the products item support after purchased.
Go to item support
We are happy to provide the customization services to buyer of this product, please submit your request here and we will contact you ASAP
Submit Request Customized
Change log
Updated: 2016, Aug 23
+ Support full responsive
+ Compatible with Joomla 3.5.1 & Virtuemart 3.0.17
+ Added One page checkout extension with delivery date & time
+ Added virtuemart builder framework
+ Convert slider to layerslider
+ Fixed css bugs
+ Improve demo content
Updated: 2014, Sep 08
+ Compatible with Joomla 2.5.x, Virtuemart 2.0.x
This is a Virtuemart Templates
Product rating:
|
Write a review
Joomla 3.2.x, Joomla 3.3.x, Joomla 3.4.x, Joomla 3.5.x, Virtuemart 2.6.x, Virtuemart 2.9.x, Virtuemart 3.0.9.x, Virtuemart 3.1