Copyright Protection For Wordpress will allow you to secure your wordpress Website content and images. so that the plagiarists could not copy the content and steal data or images from your wordpress site.
By using the Copyright Protection For Wordpress, you can block the Keyboard Shortcuts (like CTRL+C, CTRL+A, CTRL+X and CTRL+V,CTR+U,F12,CTR+SHIFT+I,CTR+Z etc...), disable the Text Selection and images Drag and Drop, and block right click on your website. Copyright Protection For Wordpress must for any business owner, blogger and WordPress site owner who is serious about protecting his online content!
Disables right click context menu on all content
Disables text selection on PC and mobile devices
Disables Text and Image Drag and Drop and Save on PC and mobile devices
Disables Following keyboard controls

Deny CTR+A
Deny CTR+C
Deny CTR+P
Deny CTR+Q
Deny CTR+S
Deny CTR+U
Deny CTR+V
Deny CTR+W
Deny CTR+X
Deny CTR+Z
Deny F12
Deny CTR+SHIFT+I

Disables 'Source view', 'Save Page'.
Display warning message in popup when someone stole your content or image
No Compromise with SEO. Search engines will still be able grab to your content.
Admin can enable/disable protection by user role.
Compatible with all gallery plugins
Compatible with IE9, IE10, Firefox, Google Chrome, Opera and Safari
Compatible with all major theme frameworks and browsers
Define IP who can't be affected by this plugin
Pretty copyright alert
Compatible with WooCommerce and other eCommerce plugins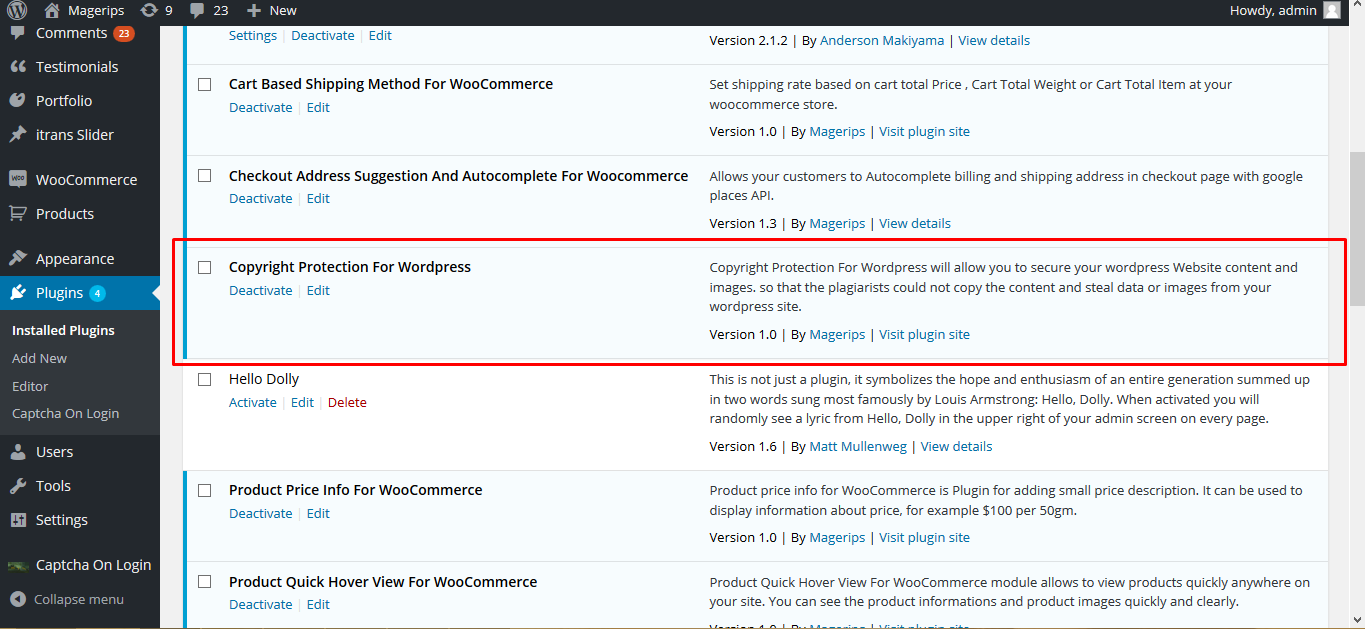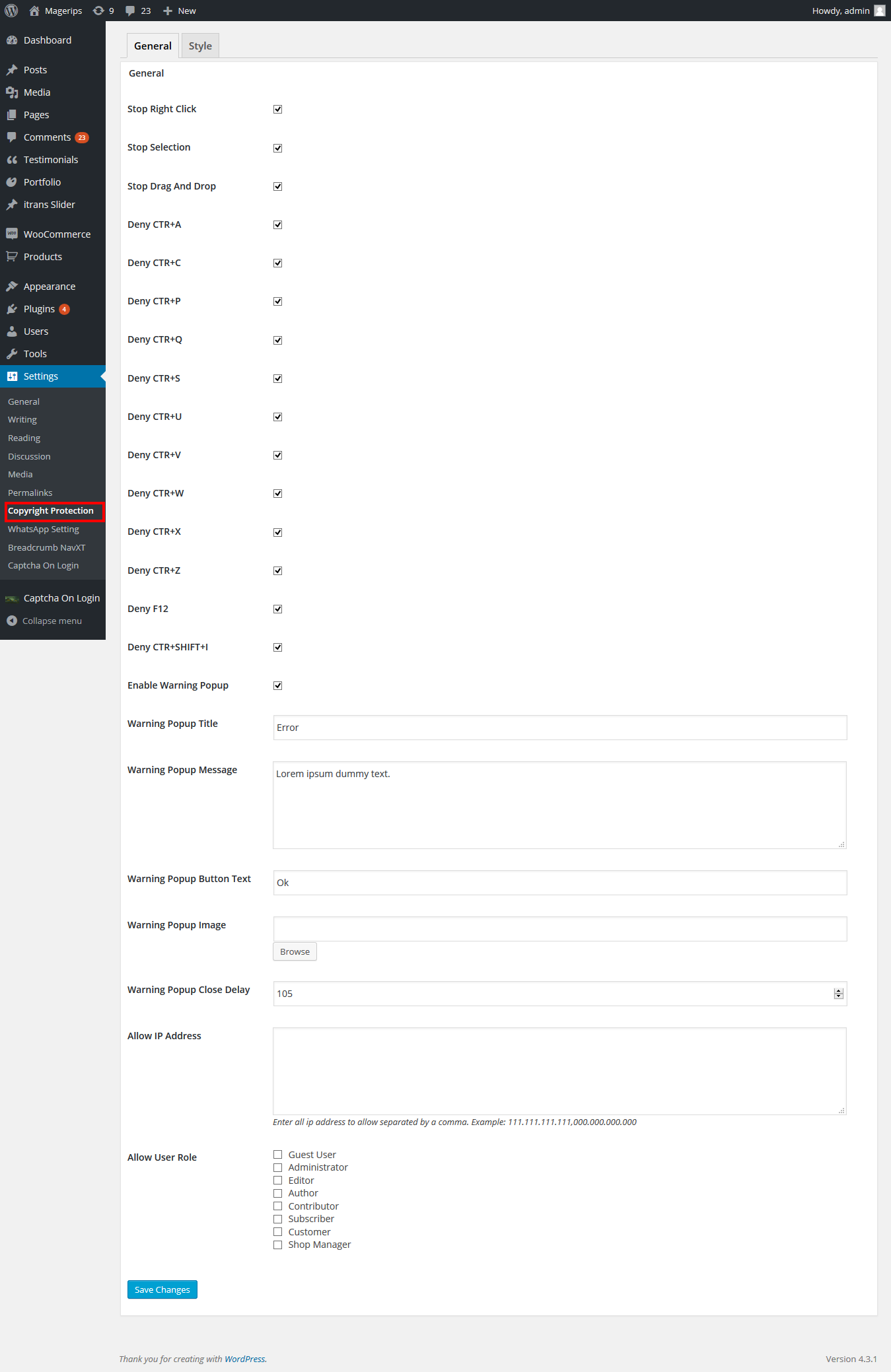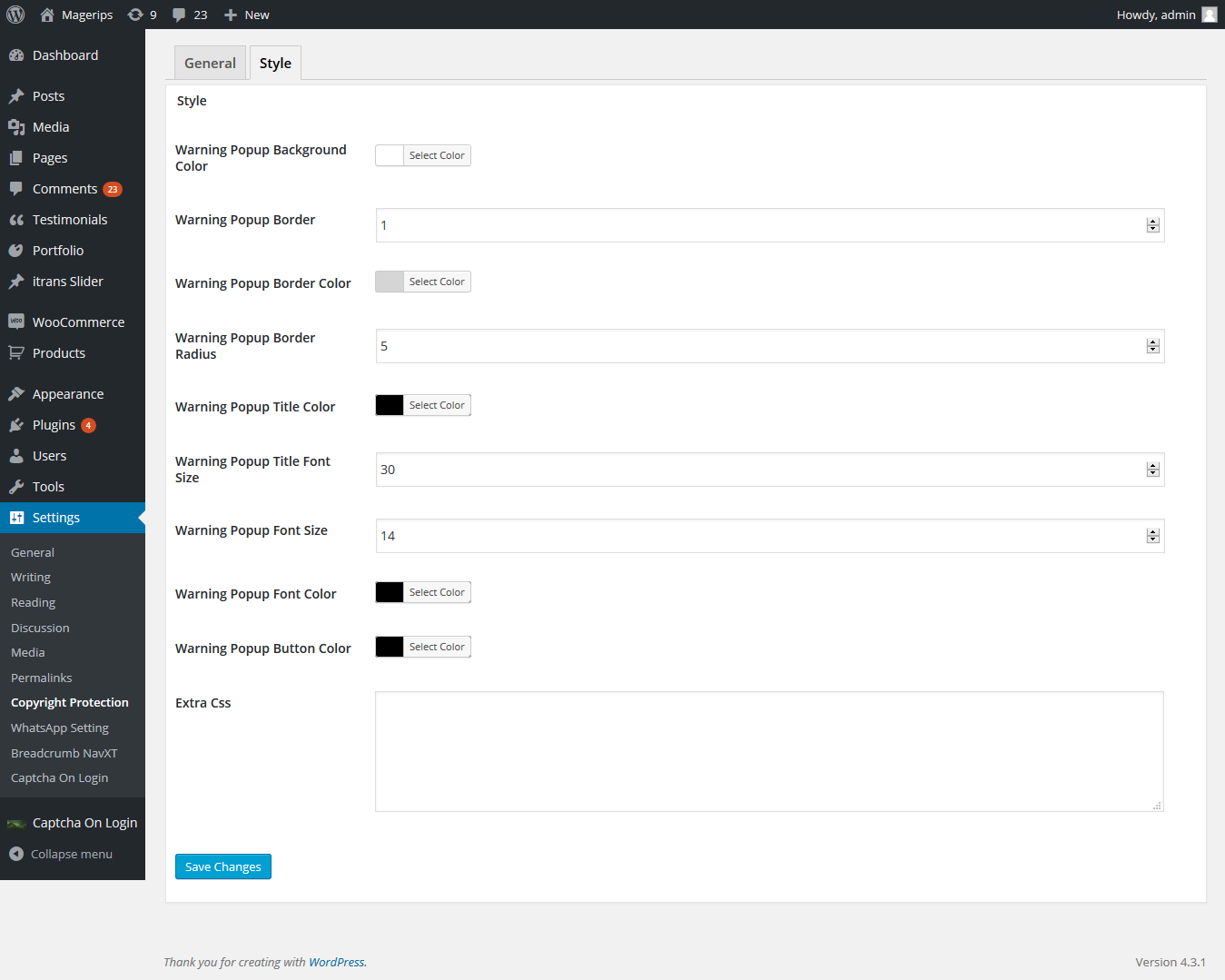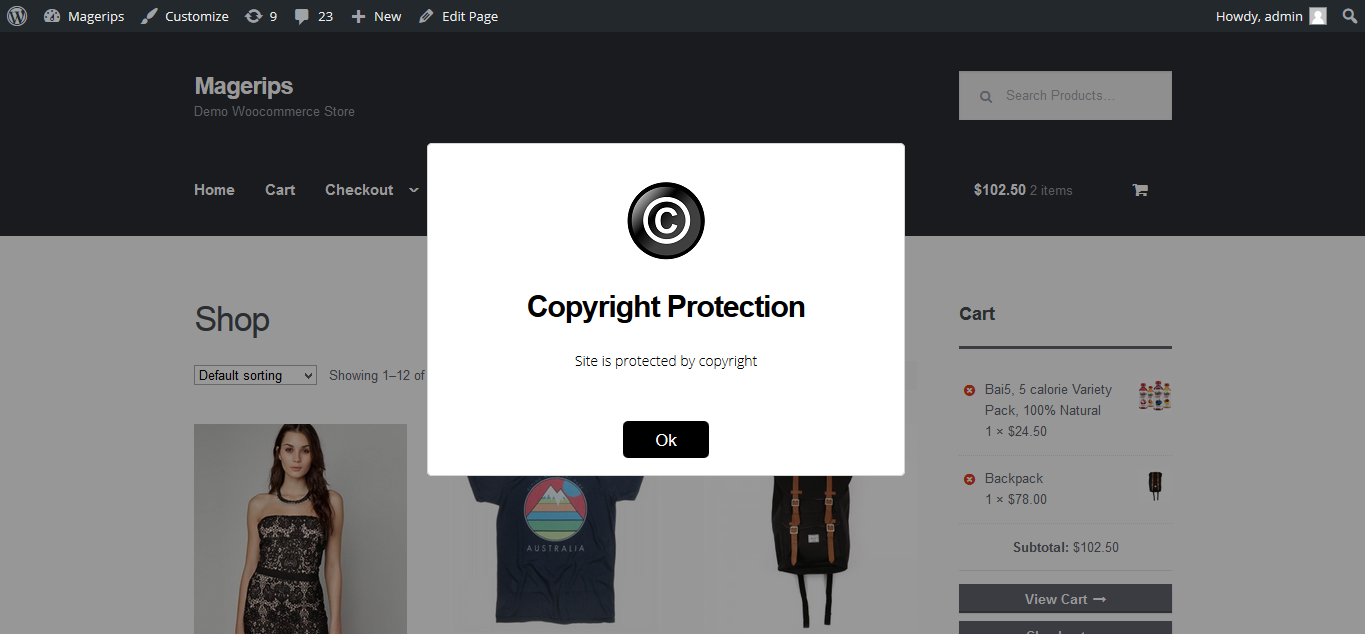 This is a WordPress Plugins item
Product rating:
Why choose
Cmsmart?
Leading in quality and performances
We are proud ourselves to release our quality products to the e-commerce world.
Full solutions for niches industry
We provide many powerful completed Printshop, Multistore marketplace, etc solutions for industry
Excellent support and consultancy
We have a dedicated support team that delivery the excellent support
Private customization for your project
If you don't like our product as it is, you can custom it as you want
Long-term partnership care
We also want to have a long-term partnership with customer to support and take care
Customization Request & Contact Us
Please fill out the customization request form if you need any
Ms.Janet Tran
Skype: janet.tran.92
WhatsApp: +84 963 296 509
Email: [email protected]
Mr. Vincent Ray
Skype: live:vincent_4281
WhatsApp: +84 978 847 058
Email: [email protected]
WE ARE IN LOVE WITH CLIENT
Recently, we discovered how client loving working with us by their 5 star recommedation

Top